Murals
If you are interested in commissioning me for a mural please visit my contact page and let me know what you had in mind!
Commissioned tie dye mural for the front area of a shoe store off Haight St. in San Francisco.
Acrylic paint.
2019
I painted an octopus alongside 99 other artists to complete a huge collaborative wall in Downtown San Jose.
Acrylic
2019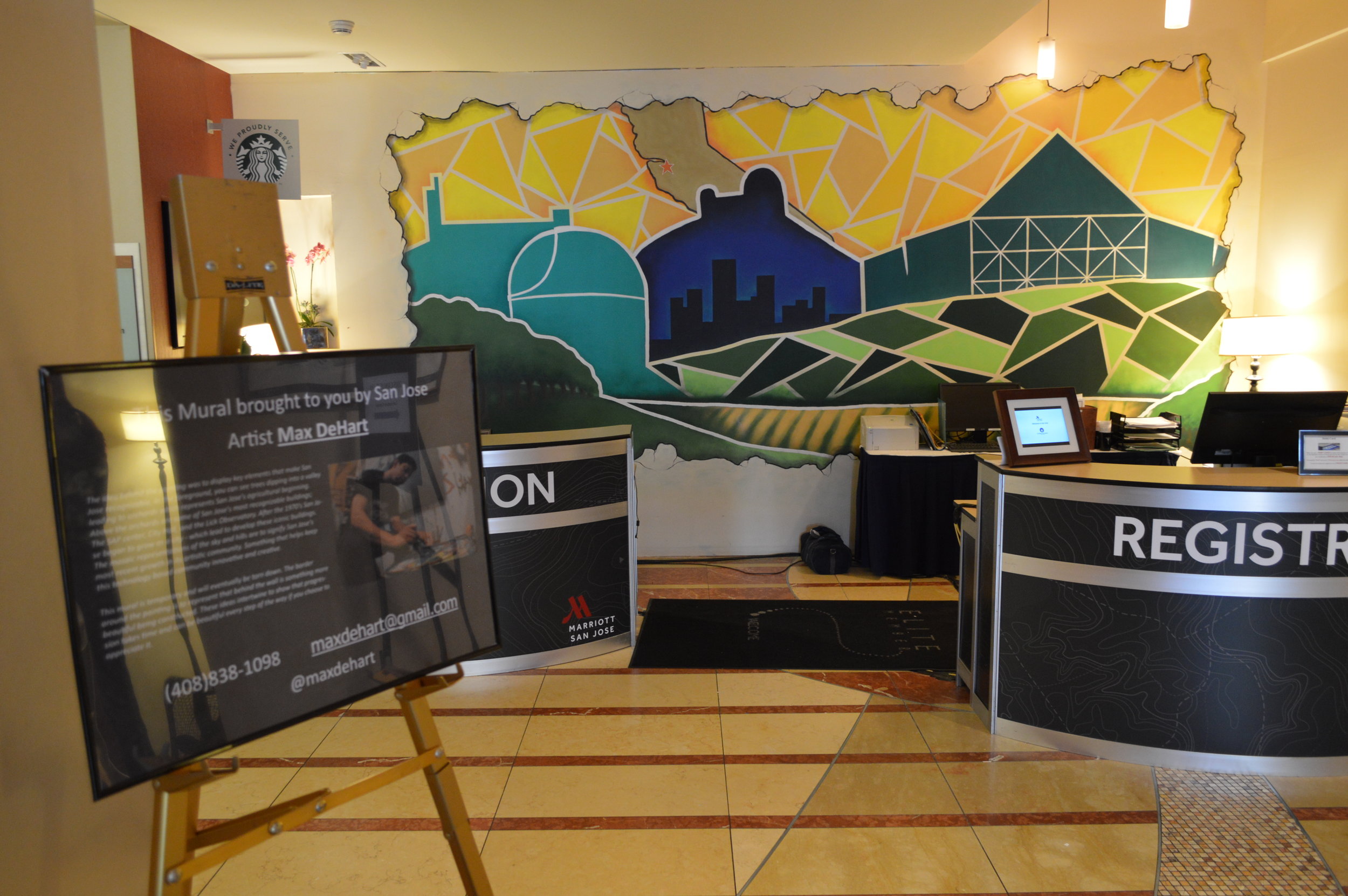 Temporary mural at the Downtown SJ Marriott while the construct a new lobby.
Spray paint and Acrylic.
2015
A mural I did for a video project in the back receiving room of an Artist Community called Local Color.
Acrylic and Spray Paint.
2017
Not quite a mural but a larger scale piece for a wall installation.
Acrylic
2017